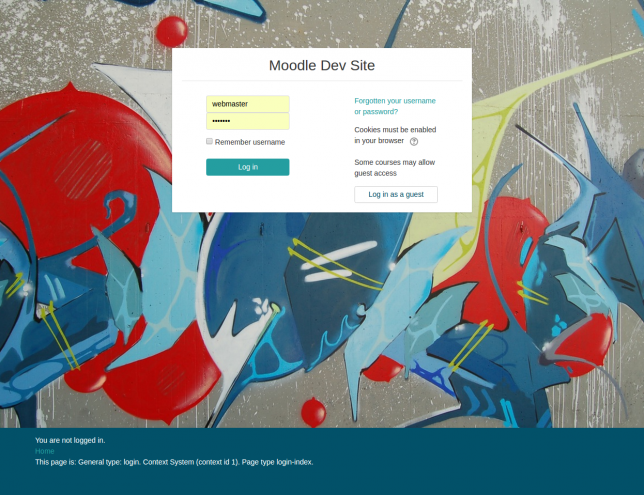 ---
Download at Github for testing
Download from Moodle.org for production
---
Watch a Video
---
Introducing a theme built and designed with K-12 Moodlers in mind!  The Fordson theme is designed, tested, and supported by Dearborn Public Schools with feedback from classroom teachers.  We understand the realities of K-12 education and know that there is not enough time, money, or resources.  With that in mind we made sure to provide an impressive user experience right out of the gate.  Install and activate Fordson and your site will begin catching the attention of staff and students!
Key Features:
Custom full screen image for login page
Custom header image for main site and each course (Lets teachers customize the top banner in their course by uploading an image to their course summary file area)
Enhanced homepage experience with Icon Navigation Box for visual navigation cues, Versatile Marketing Tiles, Custom Textbox for instructions, and a Course Searchbox to quickly find and enroll in courses
"Create a Course" button provides quick access to anyone that has the capability within Moodle to create courses right from the homepage
Color choosers for all major elements of the design
Social icons in footer
Built for all screen sizes
Out of the box a clean, refined, and stylish appearance with minimal configuration
---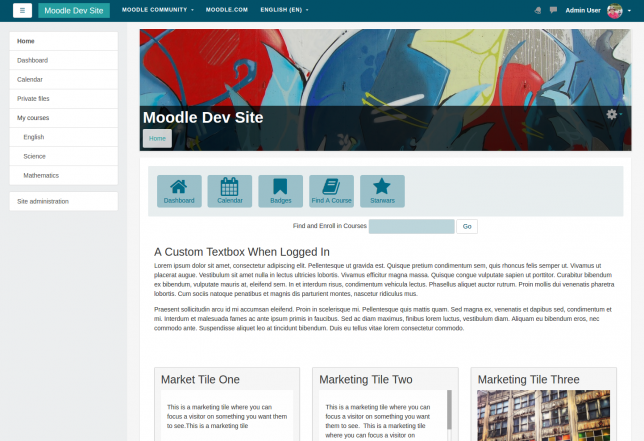 We understand that first graders might have different needs than a high schooler when it comes to navigating Moodle.  That's why we designed an incredible homepage experience in Fordson that begins with an customizable Icon Navigation Bar which helps younger learners go to key spots within Moodle such as the dashboard, calendar, or anywhere you want!  It's all customizable and uses Font Awesome to generate the icons.  The default Icon Navigation Bar buttons include My Homepage, Calendar, Badges, and Courses.

Just below the Icon Navigation Bar you will find a course search bar.  This search bar helps students quickly find and enroll in new courses.

The search box is followed by a custom text box which can display a welcome message or other instructions for the students.  There are actually two custom text boxes: one for logged in users and one for logged out users.  This will allow you to target the audience and message based on whether they are just visiting or an actual student and logged in to engage with learning materials.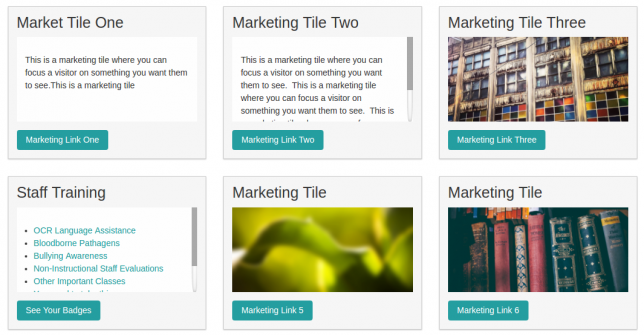 The final enhancement for the Fordson homepage is the ability to add up to six marketing tiles.  These marketing tiles have been designed to be very versatile with the inclusion of text, images, and links.  The marketing tiles hold their height so if you add too much text it will automatically add scrollbars to the side.  This is a great feature if you want to make a list of "staff training" courses or other purposes.