There are many online learning tools out there today.  In my opinion Moodle is the best choice and I want to walk you through why.  At Dearborn Public Schools we set out to build a very dynamic, powerful, and engaging learning platform.  We wanted teachers to be able to share best practices, entire classes, quizzes, and content.  We wanted the learning platform to use single-sign-on with district accounts to make logins nicer.   We wanted it to be easy enough to be useful for beginners and robust enough to satisfy advanced users.  Most importantly we wanted a platform that we could manipulate to improve instructional delivery for our staff and students.  Moodle provides us with all this and more.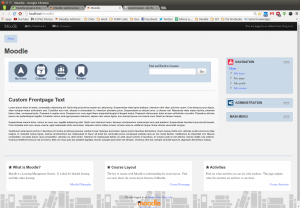 Our learning platform consists of:
Moodle
Mahara
BigBlueButton
WordPress Multisite as a publishing tool (Connected via LTI to Moodle)
Moodle Hubs (REMC Moodle Hub and Dearborn Moodle Hub)
Moodle
Access to our learning platform begins with Moodle.  We have developed our own theme called evolve-D in order to help simplify Moodle.  There has to be balance between beauty and function. Moodle is a tool. The theme must enhance the tool or it misses the mark. What makes evolve-D different is it's new approach to the Moodle frontpage.  (Read More Here)
Within Moodle a teacher can take full advantage of all the built in tools that make Moodle great:  wikis, glossary, assignments, books, and many other activities.
Mahara
We have been using Mahara for some time but it was only recently that students and teachers began exploring this wonderful tool.  Student portfolios are as important today as quizzes and assessments.  Mahara is a separate tool that is linked to Moodle.  From within Moodle students can send assignments and writing to their portfolio.  Look what your students can do with Mahara.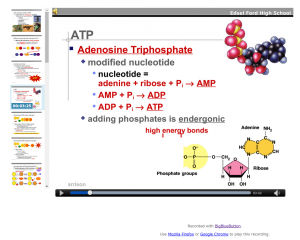 BigBlueButton
By far my favorite communication tool.  With the latest release supporting webRTC audio the sound is near CD quality with no lag and minimal feedback even without headsets.  The nice part about BBB is that they have fully integrated their conferencing system with Moodle.  A simple plugin allows the teacher to setup meeting rooms and then only students in their class can enter. It also does recordings.  See the recording below of a teacher giving a lecture after school to free up classroom time.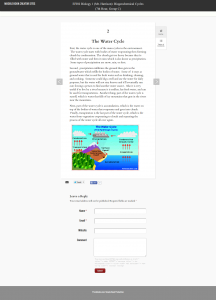 WordPress Multisite using LTI
Did you know that you can connect your Moodle site to many learning tools without having to do any server setup?  Using something called LTI your Moodle site can communicate with other learning tools and allow your students to roam to the other service.  One such tool we created was intended to allow classes to create and publish eBooks.  Using WordPress and a LTI plugin teachers can create unlimited books.  Each student in the class can go to the book and write a page.  In this fashion the book creating process is collaborative.
Share Pre-built Courses – Moodle Hub
A Moodle Hub is a specialized Moodle install which allows the publishing and sharing of complete courses.  This is a great tool if you are developing courses you want to share with all of your teachers at a particular grade level.  A common course is a great way to help teachers get started quickly.  A Moodle Hub makes sharing courses quick and easy.